Announcement on Thailand e-Visa Application (UPDATED 06 September 2021)
Announcement on Thailand e-Visa Application (UPDATED 06 September 2021)
UPDATE: Stickerless e-Visa will be applied from 27 September onwards
The Royal Thai Embassy in Oslo will temporarily close the e-Visa system on the website https://thaievisa.go.th during 23-26 September 2021, in order to prepare for the stickerless e-visa system.
In this connection, 15 September is the last day for e-Visa with visa sticker. Stickerless e-Visa will be applied from 27 September 2021 onwards.

IMPORTANT NOTE: Visa application can be done only through the website: https://thaievisa.go.th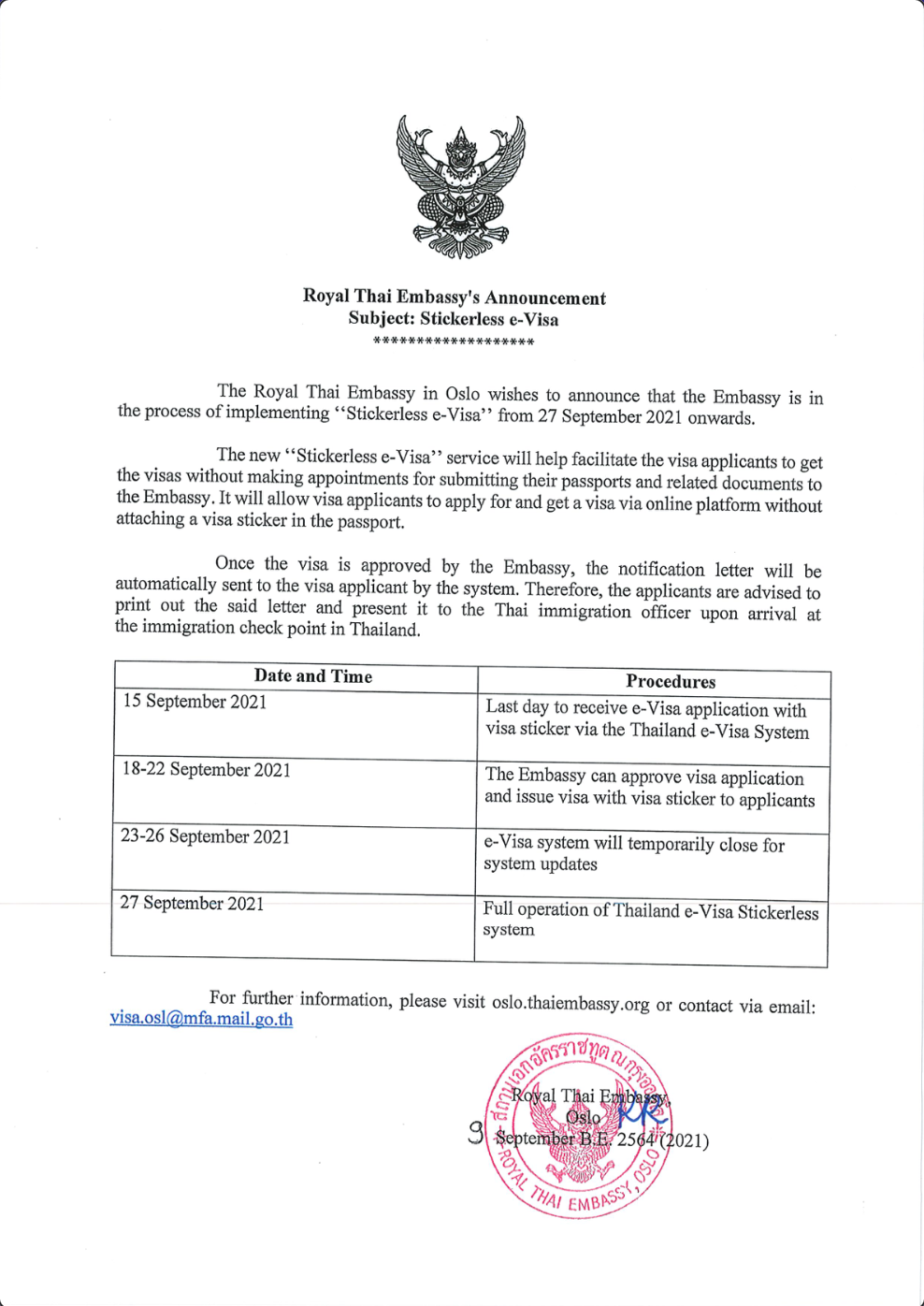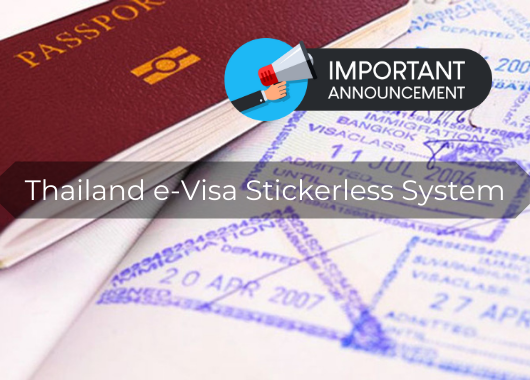 ________________________________________________________________________________
1. Applicants are required to register, upload relevant documents, and pay the visa fees through website https://thaievisa.go.th (Visa fees are non-refundable)


2. Applicants submit e-appointment and their original passport in person at the Embassy on the appointment date from the e-Visa system. (Visa processing time is approximately 5 working days after the submission of the original documents).


3. Applicants will receive the original passport on the appointment date at the Embassy.


4. Applicants register for the Certificate of Entry (COE) to enter Thailand by uploading the visa and other relevant documents. The information of 6 steps to enter Thailand during the Covid-19 situation can be found in the link -> 6 Steps to enter Thailand


Further information on the use of e-Visa online application can be found in these links
---